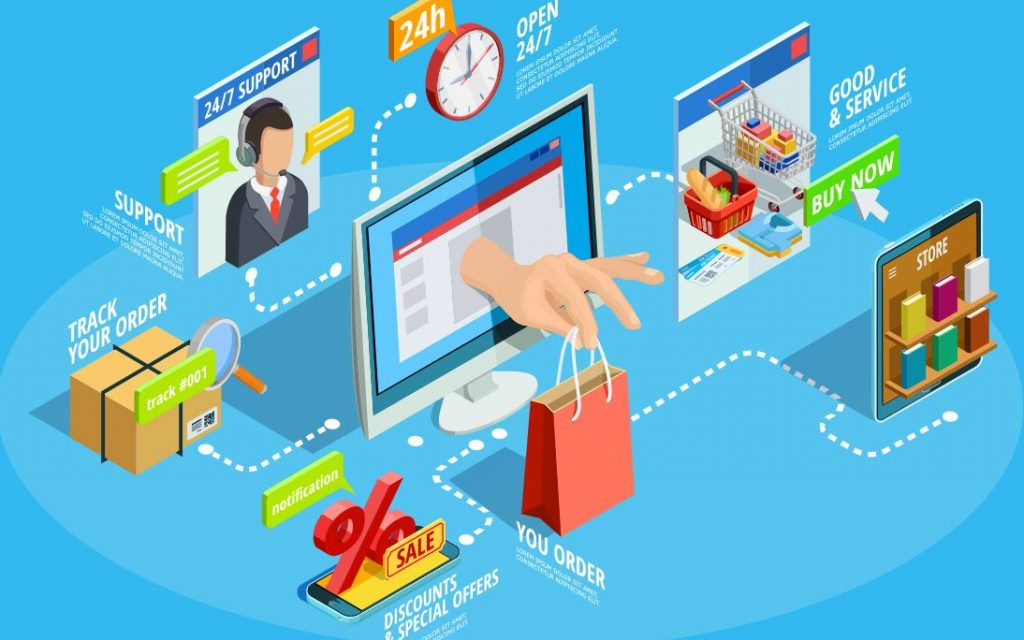 Social networks can influence an online store in many different ways. It is important to not only have a page for your brand on at least one of these social networks but to also be active there. While social networks can be a huge advantage to your business, they can also disadvantage you if you do not use them well. In this article we'll discuss some situations where social media can have an impact on the success of your brand.
1. Online stores can advertise via social media
It is no secret that social media has become more popular. No matter where we are, whenever we have a few minutes to spare, we check our notifications, or scroll through Instagram or Facebook. This behavior can be translated into advertising for your brand if your brand is on these networks.
You can increase awareness of your online store by creating Facebook and Instagram accounts. This will also help you retain your customers. While we have already mentioned the benefits of loyalty and awareness, it is important to note that social media can be an easier and cheaper way for your brand to remain in the minds of the people you want. Your messages can also be targeted based on age, geographic location, and even users' interests.
2. Any online store can be discussed by anyone
Social networks are designed to bring people together. The online environment can be used to create a new community where people can share their experiences and voice their opinions on brands. Your online store will be more popular if you have positive reviews. However, sometimes things turn out differently. That's why it is so important to maintain a positive image for your customers.
3. Social networks can help you improve your online store
You can see how your consumers' preferences change every day. It is important to monitor their behavior on a regular basis. This is easier with social networks than other methods of analysing the target. These observations will help you identify what is lacking or what can be done to improve your online store. Give your customers what they want before your competitors.
4. You can reach your target from anywhere at any time
People have grown to rely on social media networks when they have a problem or have questions. Because it's more convenient, they send messages there instead of calling, emailing, or contacting them via other methods. This allows you to be in touch with your target at all times and helps you manage any complaints or problems that may arise.
5. SEO for online stores – Social networks
Your online store's SEO can be optimized by social networks. Google's algorithm changes have led to this change. They also consider links from social media. Google will therefore consider the name of your Facebook page, its description, and the number or people who have liked it.